Solarfi Open House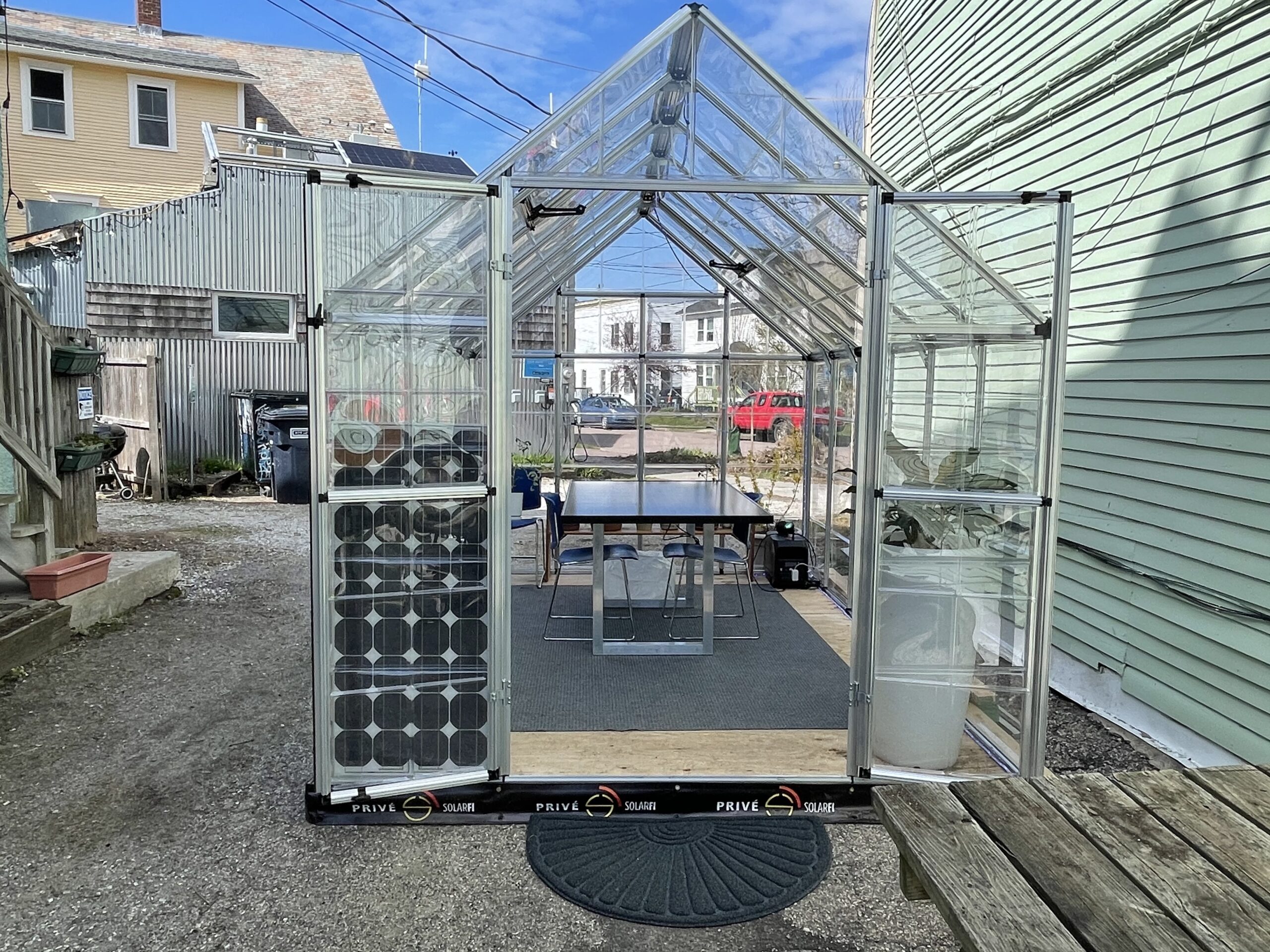 Hello Burlington community! Here at 12-22 North, we have had the opportunity to partner with Antonio Dixon of Privé by Solarfi to bring a solar-powered pod to our own backyard.
Privé is an innovative solution for social distancing where the city, research and nature come together. The pods have commonly been used for restaurant dining, but we've been experimenting with our pod for co-working, studying, and hosting meetings. Our 8′ x 12′ pod is equipped with solar panels, ventilation, and even provides charging stations and bluetooth capable entertainment.
We'd like to open the door to bringing more safe and sustainable event pods to the Burlington area by having an open house with Solarfi founder and visionary, Antonio Dixon. We invite you to stop by to check out the space and begin the conversation with Antonio this Wednesday evening, from 4 pm – 6pm in our alleyway at 12 North Street. Hope to see you there!