"Vermont Lights the Way" @ 12-22 North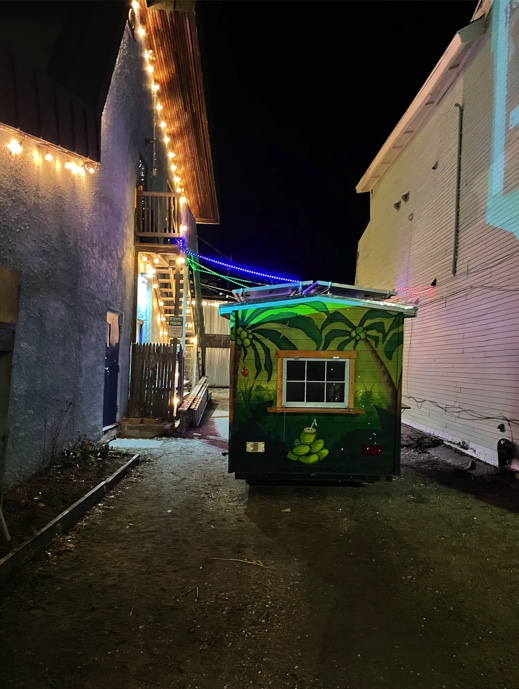 Last month, 12-22 North felt inspired by Governor Phil Scott's "Vermont Lights the Way" initiative to bring holiday cheer to our community during the pandemic with festive lights on businesses and homes within the state. We got to work with our Professional Partners to bring some cheer to the Old North End by reusing some broken LED light strips and bulbs into a recycled light display for our building by the waterfront. On the night of 12/22, 12-22 North held a small building lighting event to celebrate the "coming of light" the night after the winter solstice. Neighbors walked by and watched us turn on all our colorful lights and projected images one by one. Watch a recorded version of the building lighting here: https://www.12-22north.com/light-up-vt/ or stop by the building after dark one night to enjoy the lights for a few more weeks!
That afternoon we also hosted the Healthy Kingdom mobile trailer in our side lot event space for some discounted lunches for the community. Our backyard and parking lot space is perfect for these kinds of events, especially as we continue to social distance and host gatherings outside to comply with COVID-19 restrictions. Host your next event or meeting here at 12-22 North. Contact us or visit our website for more information @ https://www.12-22north.com/events-venue/.