Introducing Our New Privé SolarFi Pod!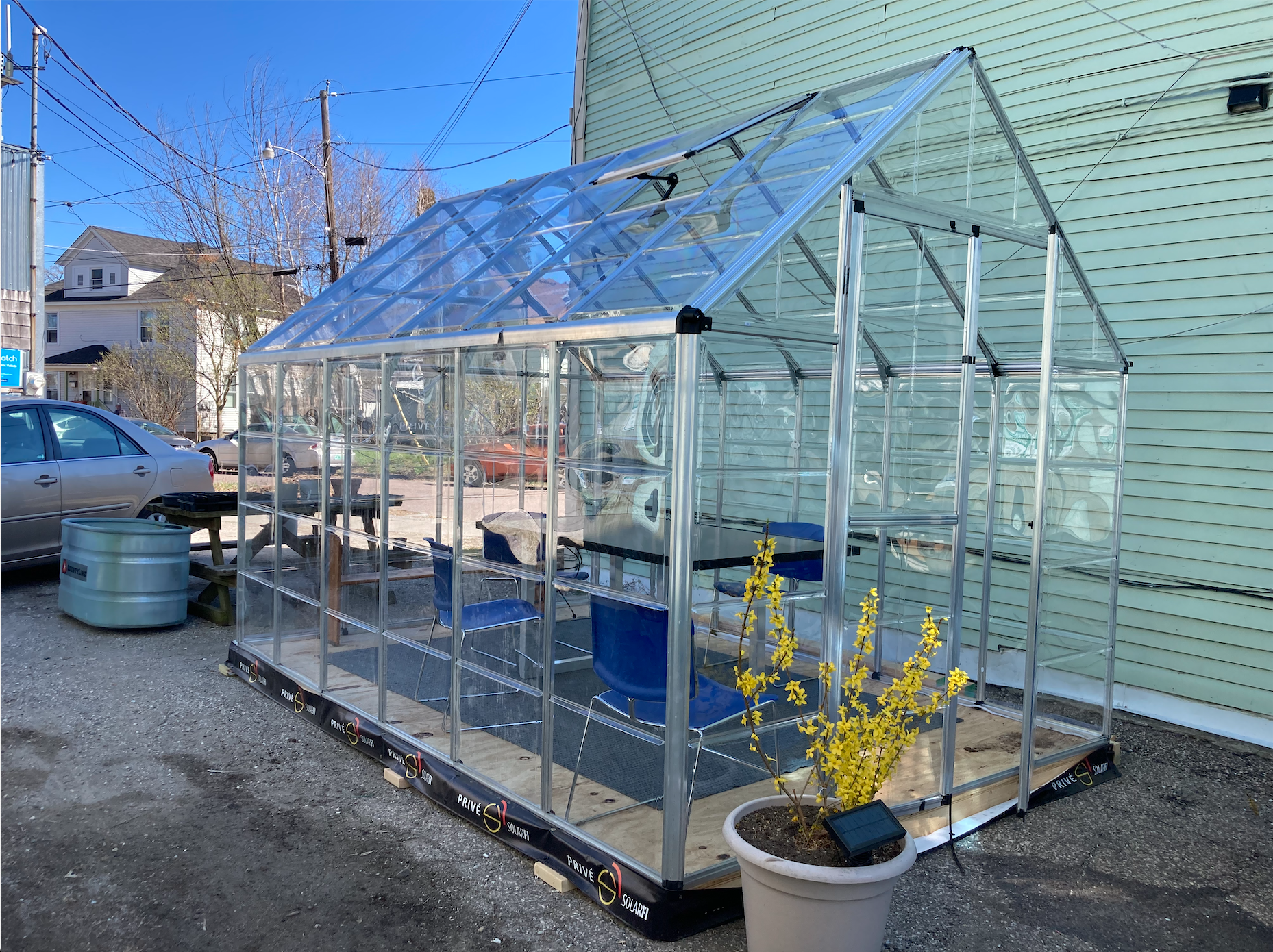 12-22 North is excited to announce that we've partnered with Privé by SolarFi to bring a state of the art, socially distanced solar pod to the neighborhood.
Privé is an innovative and fun solution for social distancing where the city, research and nature come together. The pods have commonly been used for restaurant dining, but we're introducing an experimental pod used for co-working and studying.
Our pod, nicknamed The Hideaway, is tucked in the sunny alleyway of 12-22 North. Bright and warm, solar-powered, and blooming with plants, this is a perfect sustainable get-away to enjoy a meal with a friend, study, or host a meeting. The 8′ x 12′ pod is equipped with solar panels, ventilation, and provides convenient charging stations and bluetooth capable entertainment.
Rent the Privé SolarFi pod here for $50 / 5 hours! Our rental times are 7AM – noon, noon – 5 PM, or 5 PM – 10 PM.