Repair Café Featured in Burlington Free Press!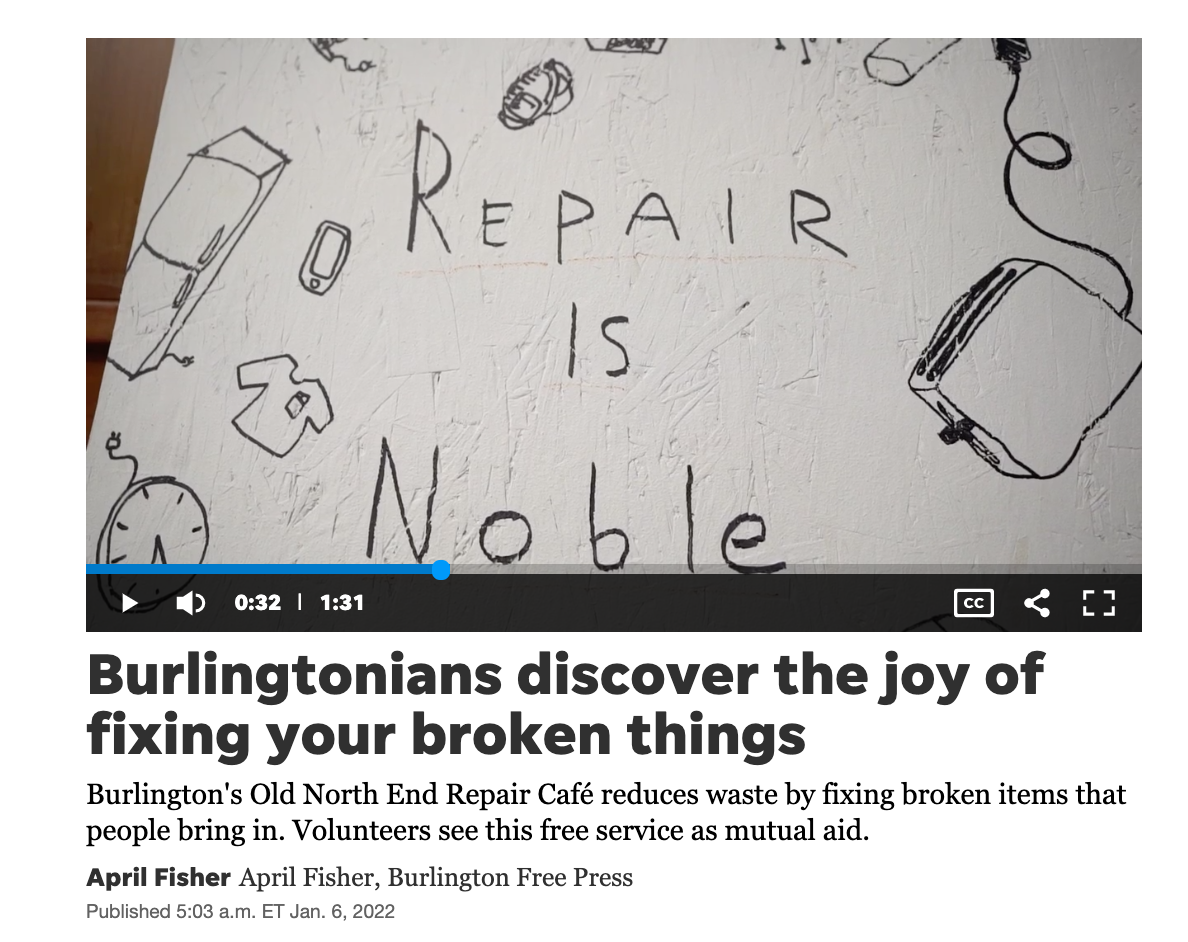 The most recent Repair Café hosted by Laboratory B received some much deserved attention from the Burlington Free Press just the other day. The video highlights how the Repair Café aims to reduce waste in the community by using mutual aid to repair broken items. Check out the video of the event here: https://www.burlingtonfreepress.com/videos/life/2022/01/06/burlington-vt-repair-cafe-discover-joy-fixing-broken-things-divert-landfill/9092981002/
This month's Repair Café has been cancelled due to rising COVID cases, but be sure to stop by in February on the third Saturday of the month for some free repair help.