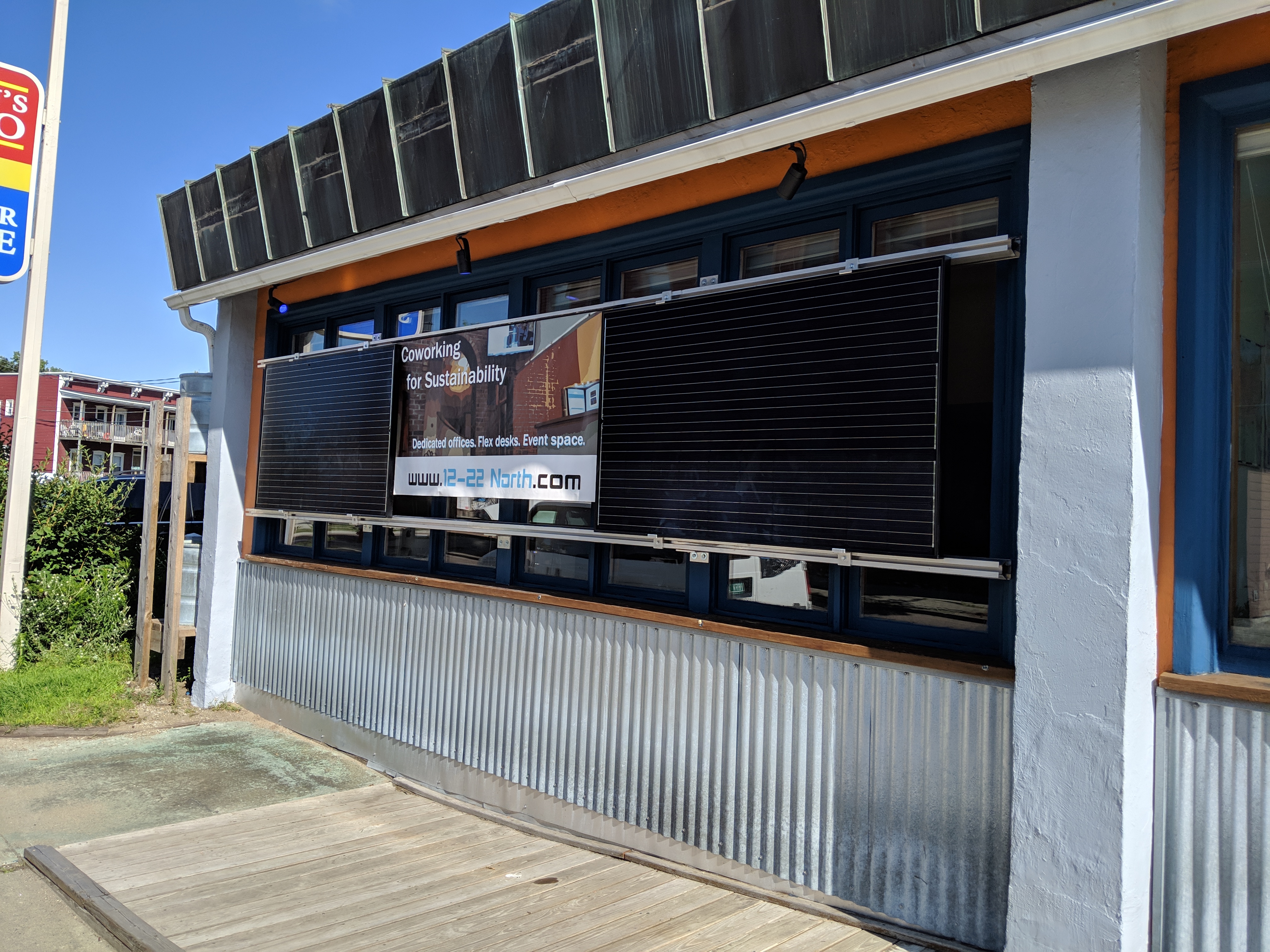 Green Building Technology from the Start
In 1980, 12-22 North became Burlington's first solar office building handcrafted by efficiency pioneers Moose Creek Restoration .   After years of overheating due to a dramatic change in the interior layout, the building was purchased in 2004 by Draker Solar Properties who renovated the upstairs space to capture and redistribute the heat.  In 2005 it added Burlington's first commercial PV array.  The building tested the city's first microgrid in 2012, added a heat pump for testing and continues innovation with the Industrial Internet of Things.  We are currently implementing a LoRa network hub and the vision of a MQTT control network.
Over the past 15 years it's been home to over 20 companies, engineers, architects, and artists including Draker Labs, DC Energy Innovations, Vermont Community Garden Network, Geotech Engineering,  Richard Gliech Translator, Women of Color Alliance, Siemens, Solar Power Partners, Resourceful Renovators, Common Sense Energy, Juliet Landler Architect, Smart Resource Labs, Tamarack Media and TLC Nursing.  Today 12-22North welcomes the newest members IoT Conduit, Smart Resource Labs and  Laboratory B.